As years pass by, childhood and its scene, i.e. my home town gradually gain more an more importance. The impressions I got in my youth greatly influenced my whole life and my work as a sculptor. I think of it as a gift of fate that at home I was surrounded by good paintings, well-chosen books and beautiful ceramics while in the garden I was fascinated by my mother's flowers.
Félegyháza, a school town in the Great Plains and known mostly of the literary figures Sándor Petőfi and Ferenc Móra, was small enough to feel close to nature but also big enough to be able to present everything one needed to advance. We could live a colourful youth so much more meaningful than what youngsters have today...
I can still recall the warmth of our family life without a television, the taste of home made bread, the smell of hay, the cheerful atmosphere of harvests, the chirping of swallows, the playing of horses in the field, the mystic glittering of travelling circuses and the unmixed joy of all our games.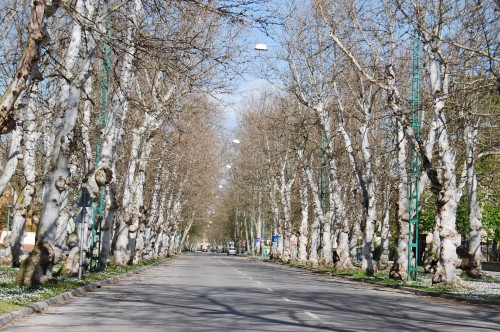 We had a lot of uplifting experiences like making big colourful kites and seeing them take off,  creating the first radio (with a detector) and listening to music with its help, reading The Stars of Eger, The Paul Street Boys, the Verne books and stories on animals by István Fekete or enjoying the magical world of The Little Prince together with singing in a choir.
Our personality was developed by bike trips in the country, especially around River Tisza, Lake Balaton and the Mátra Mountains. We were also trained by the discipline at our camping experiences and the hardships of different sport events.
Our emotional life was enriched through the purity of childhood romances, the amazing beauty of blossoming trees, the intimacy of pine-scented Christmases and the care and unconditional trust of our parents. We had exciting arguments at our self-study groups, we got to know literary works, films and pieces of the fine arts and had a number of unforgettable moments through our wanderings on the road of our home town bordered by sycamore trees. This was the road that finally took me to Budapest in pursuit of my chosen profession.